WE MAKE SOLAR WORK
FOR THE WORLD
Thermoelectric (TEG) and M-Series Generators are the perfect companion to solar (PV) power systems.

Solar-only systems face challenges including available daily sunlight, extreme temperatures, seasonal shading and debris covered solar panels (snow, dirt/dust, sand, etc.). When you combine the power of solar with a TEG the result is the most reliable off-grid power system available on the market today.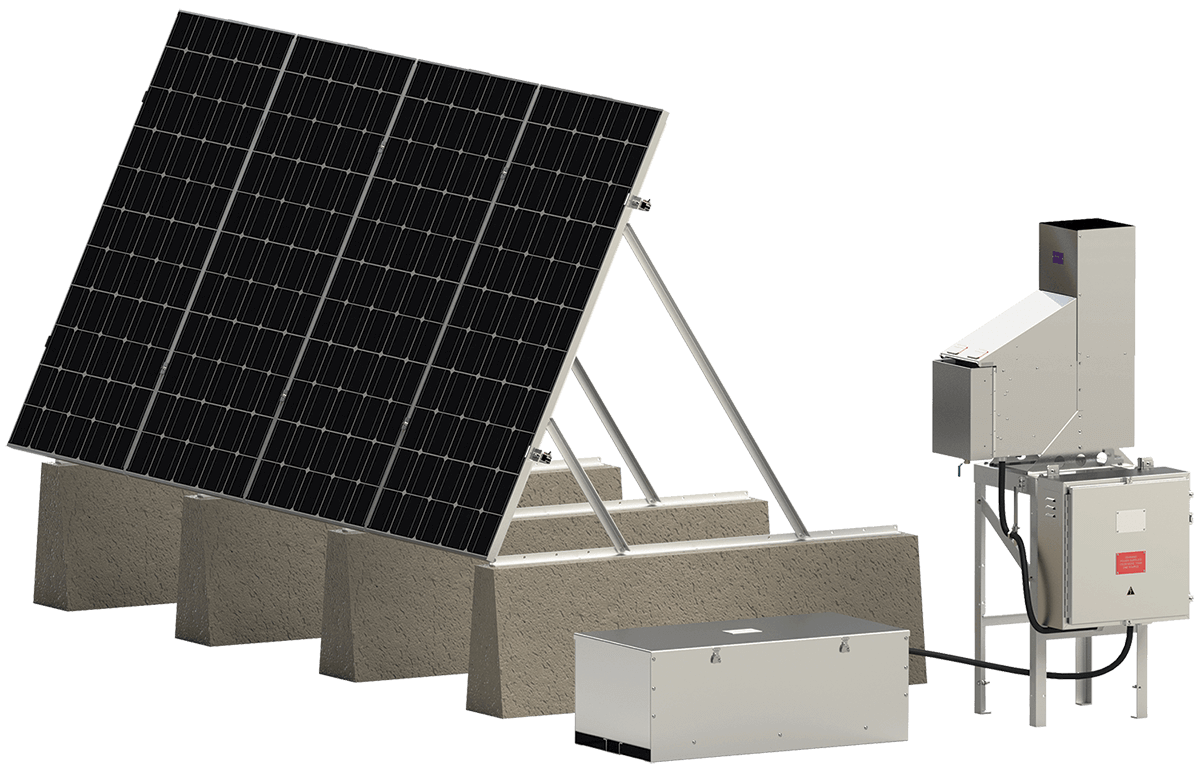 RETRO FIT IT!
Do you have an existing PV system that fails to meet your power requirements or is costing too much to maintain?
Simply add a TEG to your existing site to create a powerful and energy efficient hybrid system.
Most reliable remote power solution available on the market today

Lowest operating cost on the market

Commercially available fuel vs. imported specialty fuels

Low emissions

Optimizes and extends battery life

Minimal annual maintenance
WITH GREAT POWER
COMES GREAT
SERVICE
With minimal training, our systems are easily serviced yourself,
but we are available to provide professional service any time, any place.