GLOBAL POWER TECHNOLOGIES (GPT) HAS BEEN AT THE FOREFRONT OF INSTRUMENT AIR SYSTEMS TO DECREASE METHANE VENTING AT OIL AND GAS FACILITIES.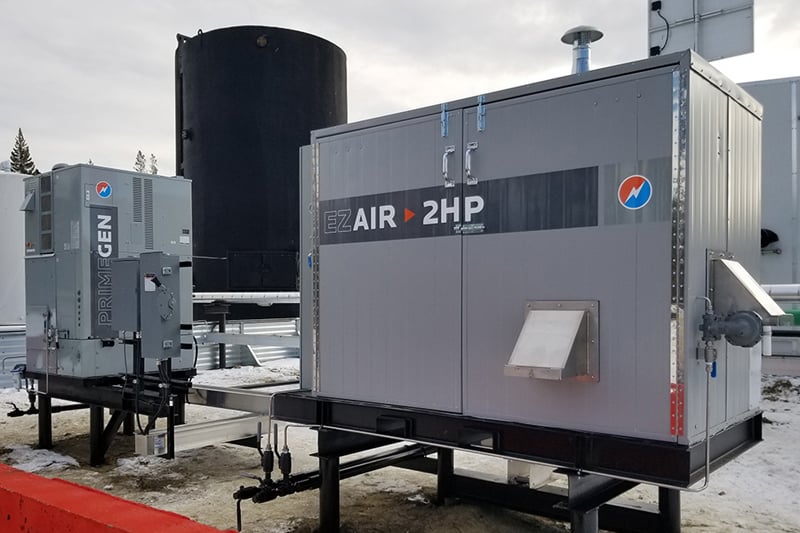 A FULL RANGE OF POWER GENERATION
In some locations, clients choose to switch from pneumatic to electric valves, and GPT can work to provide reliable power to these devices with TEGs or M-Series generators.
In other cases, clients prefer to maintain the reliability of their pneumatic devices in the field, so compressed instrument air is the appropriate solution to displace instrument gas. GPT's EZ-Air systems provide a proven solution for compact Instrument Air and they can be paired with our M-Series generators.
With GPT's field experience we work with clients to assess their compressed air, power and heating needs at site. Our systems integrate the most appropriate technology to provide the mix of power, heat and compression for your location. Our systems can capture data to measure the volume of displaced vented gas for regulatory purposes. Our standard products are reach-in enclosures for ease of installation - walk-in shelters can be provided where required.
WITH GREAT POWER
COMES GREAT
SERVICE
With minimal training, our systems are easily serviced yourself,
but we are available to provide professional service any time, any place.