COMBINED HEAT AND POWER (CHP)
M-SERIES POWER GENERATORS
MORE POWER!
M-Series prime power generators provide reliable, uninterrupted and efficient power with the most appropriate generation technology selected for our clients' off-grid applications.

These systems are most commonly designed for over 500W and up to 6kW.
M-Series systems are typically continuous operation generation solutions.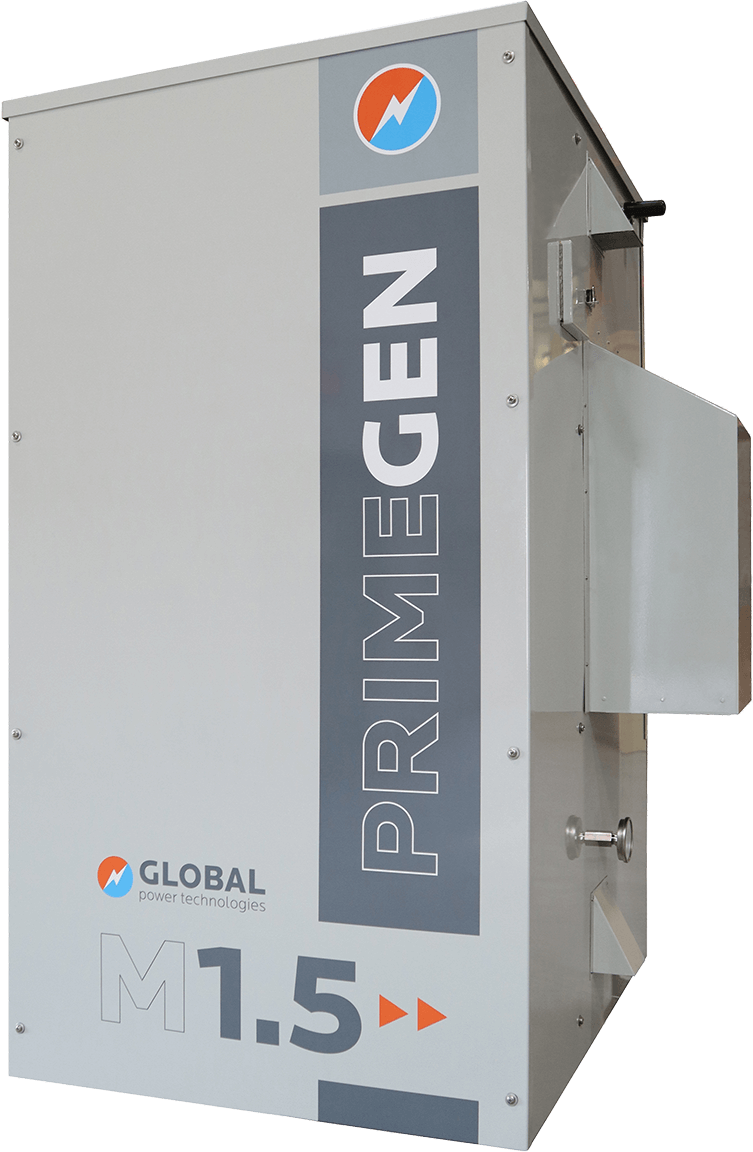 M-Series Power Generators
COMBINED HEAT AND POWER (CHP)

CHP applications consume up to 50% less fuel than competitive technologies and operates reliably in temperatures ranging from -40C to +40C.

CHP systems can deliver a mix of heat, DC power and AC power for year-round reliable operations to your remote site.

Heat and power available vary by application, but as an example, a 5kW Combined Heat and Power system can offer up to 10kW (34,000 BTU/hr).
THE OPTIMAL SOLUTION
These systems are housed within self-contained, climate-controlled units – either reach-in or walk-in to meet client preferences.


Global Power Technologies works with clients to understand nominal and peak load as well as redundancy requirements to deliver the right mix of DC/AC power and heat for their application.
FEATURES
High efficiency which translates to low emissions
Excellent turn-down range
Rated for outdoor use
Optional connection to utility grid
Integrated heat recovery
10,000-hour maintenance interval
Low noise output
Natural gas, propane or diesel systems available
CAN BE OUTFITTED WITH
Remote start
Remote monitoring
Station battery package
Solar hybrid integration
WITH GREAT POWER
COMES GREAT
SERVICE
With minimal training, our systems are easily serviced yourself,
but we are available to provide professional service any time, any place.