SOLAR HYBRID
HOW IT WORKS

TWO SOURCES OF ELECTRICITY
Solar Hybrid systems combine photovoltaic (PV) panels and Thermoelectric (TEG) Generators to decrease the size and cost of the PV and battery requirements, while keeping system reliability at the highest possible level.

By incorporating a TEG to your site, you can eliminate system downtime while saving on operational costs (site visits, maintenance, battery replacement) in both the short- and long-term.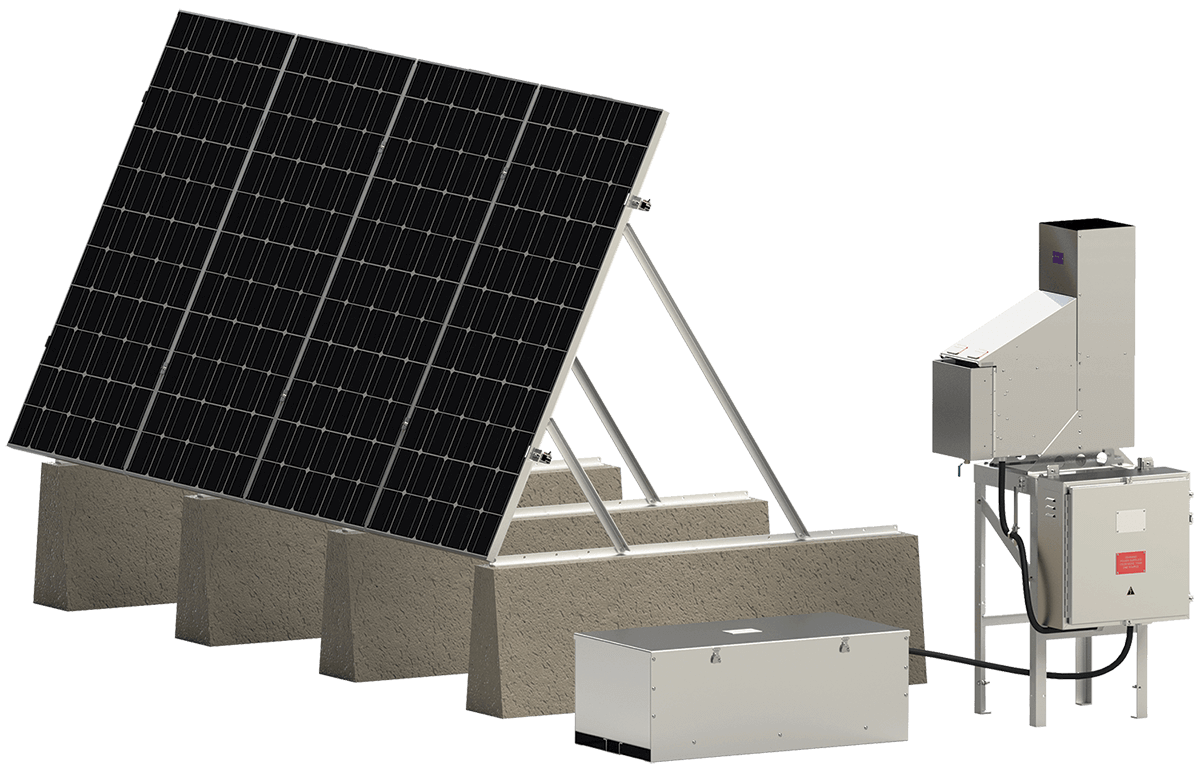 The Global Power Technologies (GPT) Solar Hybrid Controller monitors the battery bank's state of charge and starts the generator when the battery becomes too low. When the PV array is delivering enough energy for the battery to exceed the minimum state of charge to the load, the generator can turn itself off until required again.
The chart below illustrates performance of a Solar-only system vs. TEG Hybrid system during a typical solar year.
GPT provides complete Solar Hybrid systems or can retrofit your existing site (TEG or Solar) to provide the most reliable source of uninterrupted power available today.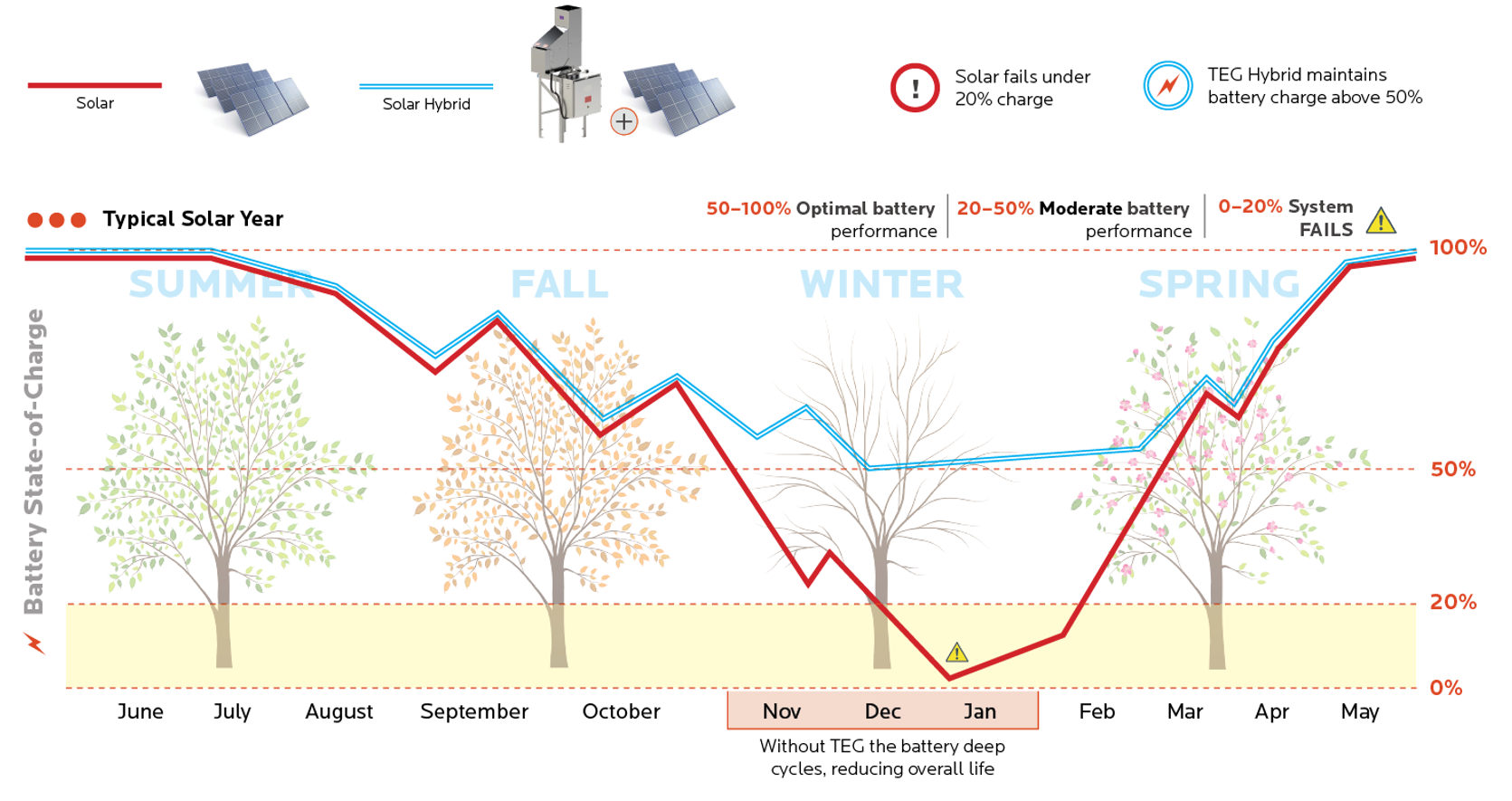 WITH GREAT POWER
COMES GREAT
SERVICE
With minimal training, our systems are easily serviced yourself,
but we are available to provide professional service any time, any place.